International Society on Underground Freight Transportation (ISUFT)
ISUFT focuses on underground freight transport by automated transportation systems or capsules, moving through underground tunnels or pipelines. The purpose of ISUFT is to present, by organising events like the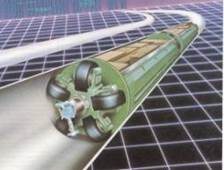 international symposia, the research progress in developing underground freight and capsule pipeline transportation concepts. Topics at the international symposia include:
Technological developments
Potential area of application and its characteristics
Transport performance
Costs and benefits
Implementation and construction aspects
The international steering committee welcomes new ideas or research on underground freight transport and/or capsule pipelines. We invite you to join the ISUFT network.
Please Click Below For
8th International Symposium on Underground Freight Transportation (ISUFT-2018) Conference